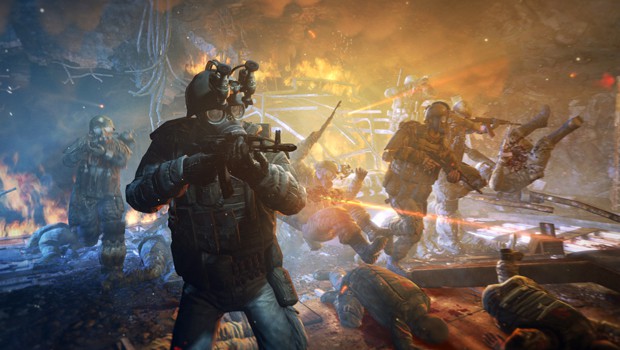 Metro: Last Light pre-order DLC isn't for lightweights – full details
Pre-order for the chance to play an extra hard version
Pre-order bonus details for upcoming nuclear shooter Metro: Last Light have been announced by the game's new publisher, Deep Silver (who picked up the title during the THQ clear-out sale). Anyone who sticks their name down for a copy at a participating retailer will get free access to Ranger Mode DLC, which removes the HUD (depriving the player of visual assistance, offers a greatly diminished supply of ammo through the course of the game, and is described as being 'Hardcore – The way it was meant to be played'.
But it's not all take, take, take – Ranger Mode gives players access to a special AKSU Russian assault rifle, and also 100 in-game military grade bullets, which can be used as bullets to shoot enemy, or as currency to buy stuff.
If you're not the pre-ordering type, don't panic – the Ranger Mode DLC will be available at launch, but you'll have to pay for it (price tbc).
Metro: Last Light is scheduled to release for PS3 and Xbox 360 on 17 May (14 May in US of A).