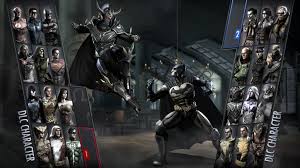 Injustice: Gods Among Us developer NetherRealm Studios has told us it would like to support its DC Comics fighter indefinitely with extra content, but has 'exciting new projects' to take into consideration when juggling development resources.
You can read the full quote below, which is taken from a Q&A with NetherRealm senior producer, Adam Urbano.
DLCentral: With the entire DC Comics Universe to choose from, you could conceivably keep producing new Injustice DLC for a long time – but at what point do you stop? As a studio, is there a self-imposed cut-off to focus on other projects, or do you keep making DLC for as long as gamers are buying it?
Adam Urbano: The honest answer to this question is that we're still figuring it out ourselves. We obviously have a great deal of passion for Injustice: Gods Among Us, and we'd like to keep making content for it forever, but we're also working on a bunch …
Continue Reading