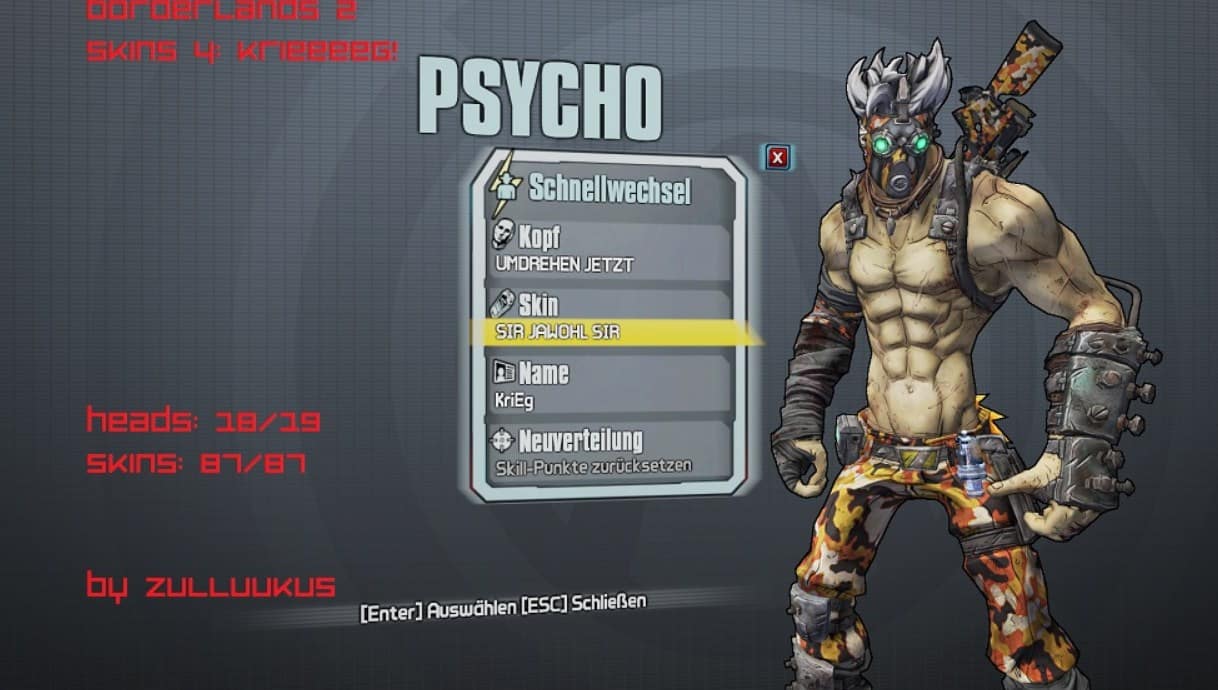 Borderlands 2 Psycho skin pack DLC hits Xbox 360 – new Krieg body parts
UPDATE #2: All nine of the new customization packs are now available on Xbox Live – check the download links below.
UPDATE #1: 2K has announced there are actually no fewer than NINE new skin packs being released today, with four for Krieg, and one each for Axton the Commando, Maya the Siren, Salvador the Gunzerker, Zer0 the Assassin and Gaige the Mechromancer. The packs are all available to download now from the PlayStation Network (US only – PS3 players in Europe will have to wait until 10 July). At the time of writing, there are still only the three Krieg packs featured below appearing on Xbox Live, but the rest should appear throughout the day.
A selection of skin packs for Borderlands 2's psychotic Vault Hunter, Krieg, are available to download now from Xbox Live, each priced 80MSP (£0.69/€0.96/$1.00). There are three packs in total, each containing a new head and skin for the kill-happy meat lover. Obviously you need to have the previously released Psycho Pack to make use of any of these skins.
Here's a rundown of the contents in each pack:
Psycho Domination Pack: My Axe is Thirsty (Head), Bathe in the Gore (skin)
Psycho Supremacy Pack: Splitting Headache HaHaHa (Head), Crossed the Line (skin)
Psycho Madness Pack: I Wanna Be Wanted (Head), I'll Never Go Back (skin)
You can download the Borderlands 2 Psycho skin pack DLC (and all other Borderlands 2 DLC) from Xbox Live (GB), Xbox Live (US). At the time of writing the new skin packs are only available on Xbox 360, but we'll update this story as soon as we hear anything regarding availability on PS3.
Don't forget (as if you would) that the Borderlands 2 DLC Tiny Tina's Assault on Dragon Keep is also available to download now on Xbox 360 and PS3. And for more Borderlands 2 related reading, feel free to check out our exclusive interview with the Borderlands 2 developers, Gearbox Software.