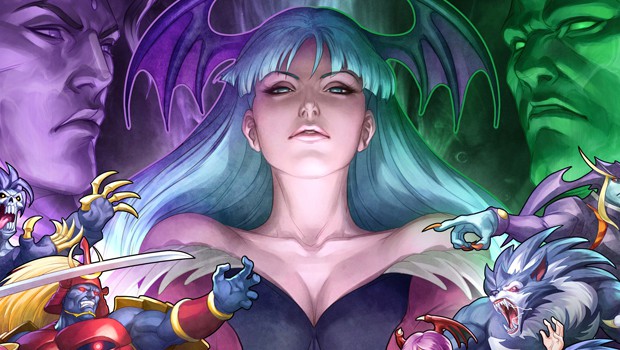 Darkstalker Resurrection arcade themes DLC coming soon – pics
New cabinet artwork, game room and study themes on offer
CapcomUnity has revealed some new DLC coming for its recently released Darkstalkers Resurrection on XBLA and PSN. The content brings a series of new room and arcade cabinet character themes and is scheduled to arrive 26/27 March.
The cabinet character themes are priced $0.99 on PSN and 80MSP (£0.69/€0.96/$1.00) on XBL per character pack and they look like this:
The room themes offer a choice of either a game room or study setting for your arcade cabinets. Each of these is priced $1.99 on PSN and 160MSP (£1.37/€1.92/$2.00). Check them out:
Fancy something completely different? Try one of our original features like, 'Thingsin games that are sort of Dorito shaped' or 'Game characters that could be dogs'.