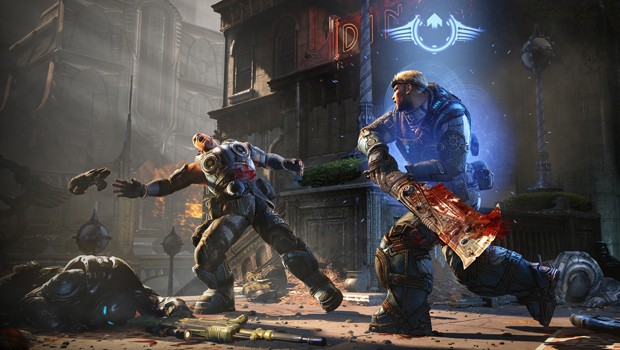 Gears of War: Judgment DLC Call to Arms out today for VIP Pass holders
New map pack and multiplayer mode comes to Xbox Live for those who paid in advance
The first of two Gears of War: Judgment add-ons, Call to Arms, arrives today on Xbox Live for anyone who purchased the VIP Season Pass. The DLC will be available for download to everyone else (i.e. those without the VIP Pass) on 30 April, priced 1000MSP (£8.57/€12/$12.50).
Announced last week, Call to Arms provides three new multiplayer maps, a new multiplayer mode, armour and gun skins to customise characters and weapons, and 10 new Achievements worth 250 Gamerscore points. You can find full details and images of each of the new maps here.
If you don't want to wait another week before you're able to download Call to Arms, then you'll need to buy yourself the VIP Season Pass. As well as giving you early access to this DLC and one other still-to-be-announced pack, you also get a permanent double XP boost, five exclusive weapon skins, and four exclusive armour skins. The VIP Season Pass is priced 1600MP (roughly £13.71/ €19.20/$20).
In the mood for something completely different? Try one of our original features, like 'Xbox 720: 5 unbelievable rumours that you won't believe' or 'Assassin's Creed 4: Important pirate facts Ubisoft should know about'.