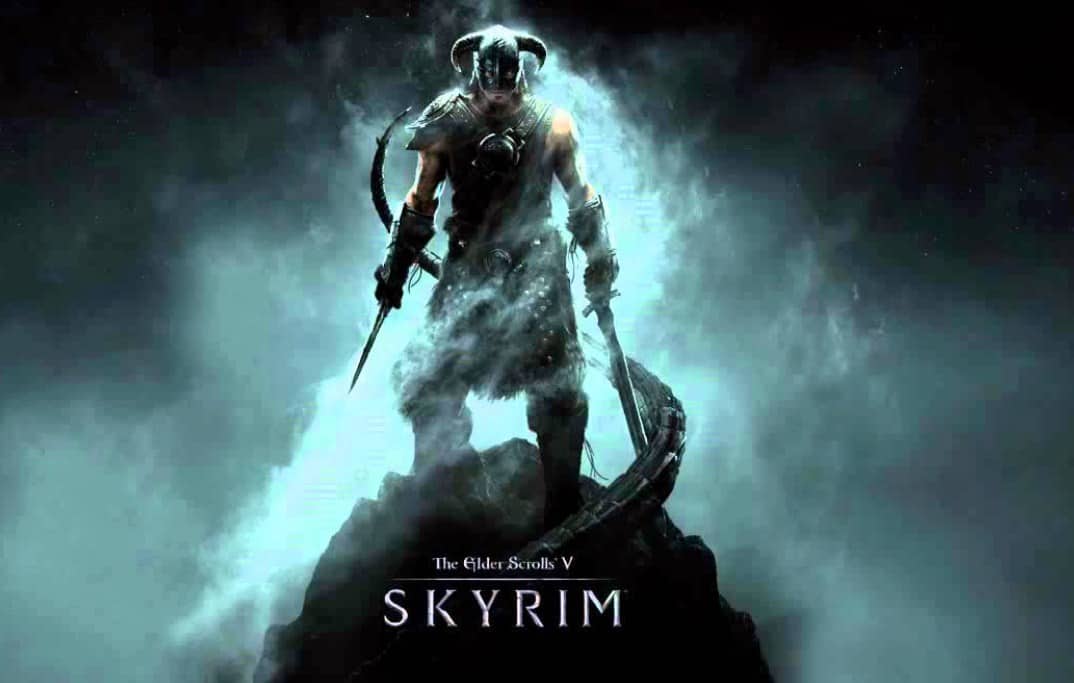 Skyrim: Dragonborn DLC Review
Lukewarm flying mechanics are saved by hot new additions
Dragonborn is a return to everything we love about Skyrim; an intense and immersive storyline centred around your character, boundless possibilities of exploration, with a brand new map, dungeons, side-quests and miscellaneous tasks to tackle.  These elements were certainly lacking in the earlier DLC, Dawnguard and Hearthfire, which are lacklustre and tedious. Watch your digital offspring run through animations and dialogue? Yawn. Build a home using a poor man's Minecraft tools? No thanks. Previous DLC copped out on choice and originality, but thankfully, Dragonborn delivers.
A mysterious cult formed around the original Dragonborn, Miraak, stands as your nemesis in this expansion, as they challenge your superiority as the true legendary hero.  After they fail to assassinate you in the street you find a cultist's corpse holds a mysterious note, which leads you to Raven Rock and the start of your adventure. Fans of the Bloodmoon expansion for Morrowind on PC are treated to shivers of nostalgia when you sail into Raven Rock, as the dark elf architecture hauntingly contrasts the pale white mountainous beauty of Skyrim. Solstheim area brings a welcome change of landscape too, with a palette of dark and warm colours creating its own eerie charm.
The main quest line of Dragonborn yields plenty of rewards, including a new Shout which allows you to tame and fly on dragons. Sadly, although the dragon flying is the big draw of this DLC, the mechanic doesn't really work. Flights are clunky and difficult to control. The camera spins wildly as you get near the ground too. Your winged beast also comes with a joyless point-and-click attack to burn enemies. But as you're able to cast spells while piloting a scaly creature it feels pointless. It's a real shame as it had potential to spice up your travel through the world.
Fortunately, the 8-10 hours of extra play time more than makes up for the shoddy flights. Dragonborn kicks off in explosive fashion and continues to grow in magnitude through a series of seven main quests. These are highlighted by the occasional plunges into the daedric realm of Apocrypha – another new area for Skyrim. Bethesda has dreamed up an effortless blend of horror, fantasy and science-fiction that creates a morbid, ever-shifting landscape which feels alive. The quivering tentacles rising from the ground and floating eyeballs in the sky are particularly striking.
In Dragonborn, it's the army of new enemies and traps around the realm that provide the treats. The new nightmarish Seeker, which has the ability to clone itself will really test your skills. And of course, with new enemies come new weapons, abilities and armour too. The Chitin and cultist armour looks great, while the Stalhrim weaponry set boasts huge damage output.
The only real let down is that the dragon-flight mechanics are a mess, which is disappointing considering it's one of the DLC's main selling points. But Dragonborn DLC adds a lot of other great content and certainly extends the goodness of the Skyrim experience. Hopefully, we'll receive more DLC in this model rather than the hit and miss stylings of the Hearthfire and Dawnguard.