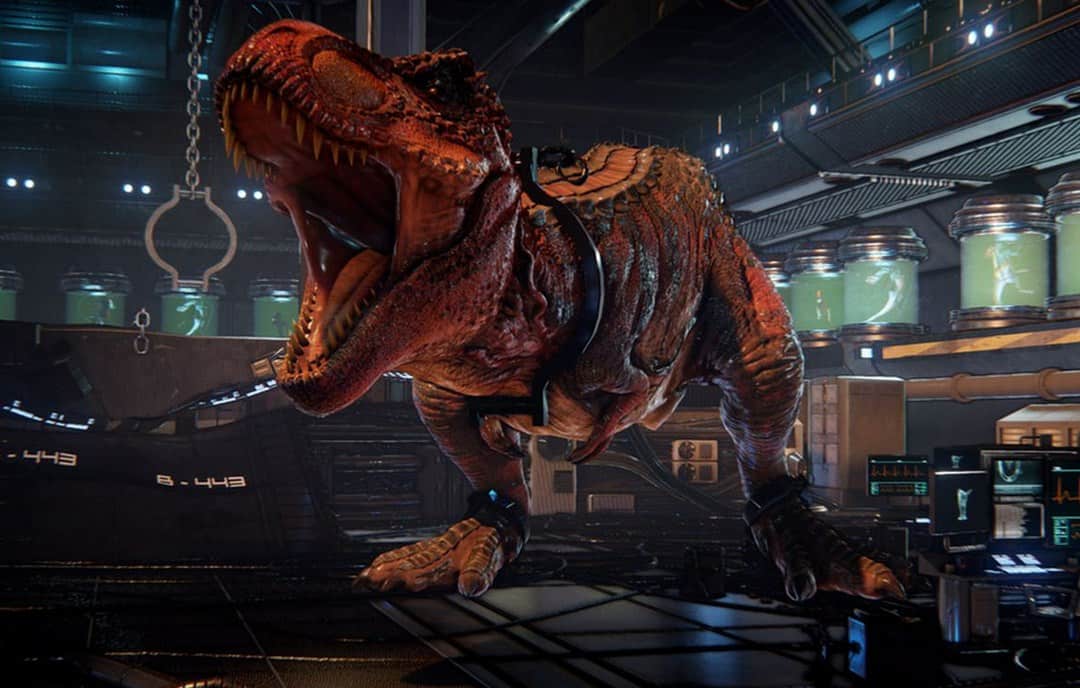 PS4 Network's Primal Carnage: Genesis trailer is sadly carnage free
Another look at the dinosaur focused next-gen PSN indie game
There might not be any actual carnage in this new trailer for the recently revealed Primal Carnage: Genesis, but it does have dinosaurs (always good), and provides a first look at the outdoor island environment where the game's set. Have a looky:
Described by developer Lukewarm Media as a 'story driven, episodic single player adventure', Primal Carnage: Genesis is one of the first confirmed indie titles heading to PlayStation Network on PS4.
We imagine the menacing dinosaur foot at the end belongs to the angry tyrannosaur introduced in the first Primal Carnage: Genesis trailer. Hopefully the next promo vid will show the angry tyrannosaur going mental and eating dinosaurs. Less foreplay, more carnage.
In the mood for something completely different? Try one of our original features, like 'Metal Gear Solid V: 16 things you missed in the trailer because you got drunk' or 'Goodies and baddies: A tiny person's perspective of game characters'.