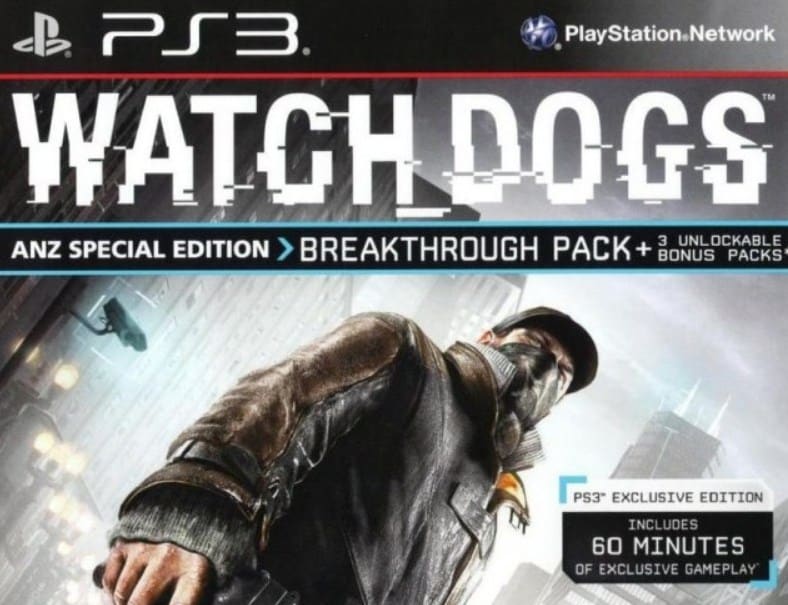 Watch Dogs single-player mission DLC detailed, release date confirmed
Four different editions revealed along with selection of bonus digital content
Ubisoft has revealed that there will be four different editions of its upcoming PS3, Xbox 360, and Wii U techno-botherer, Watch Dogs, to choose from when the game launches in the UK on the 22 November (it's out 19 November in the US), and they all contain various offerings of single-player mission DLC.
Before we detail the separate missions, here are the complete contents of the four editions in picture form, prices still to be announced:
DEDSEC Edition (available from selected UK retailers)
Vigilante Edition (available from GAME in the UK, and GameStop in Ireland)
Uplay Edition (available from Ubisoft's online store, Uplay)
Special Edition
As you can see, there are three separate single-player missions revealed, and they reportedly add a combined 60 minutes of gameplay. These are the mission descriptions fresh off the press release:
Palace pack
A police raid is planned on the luxury palace of an Internet mogul. His impressive databanks have intimate details on thousands of people…including Aiden Pearce. Break inside, wipe the hard drives and escape before the raid begins
Rewards (Unlocked upon completion of the mission):
Investigation Bonus: Unlock more investigative opportunities inside the network databanks. 
ATM Hack Boost: Boost your cash rewards when hacking bank accounts
Signature Shot
A biometrics weapon has been smuggled into Chicago for a captain of the Black Viceroys gang. The weapon only works with the first person who holds the gun. Breach a stronghold, steal the package and be the first to hold the weapon. 
Rewards (Unlocked upon completion of the mission): 
Black Viceroy's Gang Colours Outfit
Biometric Assault Rifle
Breakthrough Pack
A secret gathering is underway. The Chicago Club is negotiating power with Corporate CEOs. The Club has hired scramblers to block surveillance devices. Drive around the city to find the scramblers and take them out. Retrieve all names from the meeting and upload their images to the world
Rewards (Unlocked upon completion of the mission):
Vehicle Expert Perk: Get free vehicles from your Underground Car Contact and earn discounts on select cars
In case you can't work it out, if you want all of these single-player missions at launch then you'll need either the DEDSEC or UPlay editions.
If you don't fancy any of the trimmings and paraphernalia, it's worth mentioning that there is a fifth edition, which is called the Standard Edition. It contains the game and nothing else. How very quaint.
Oh, and seeing as though you're here, why not have a look at the new Watch Dog trailer: