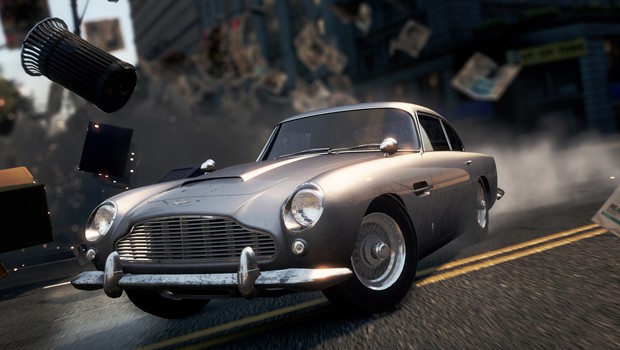 New Need for Speed Most Wanted DLC not coming to Wii U. Here's why
Need for Speed dev says it doesn't make sense to bring additional content to Wii U version
Bad news for any Wii U owners looking forward to getting more game for their Need for Speed Most Wanted – the developer has revealed on Twitter there are no plans to bring the latest round of console DLC to the Wii U version.
Talking on Twitter, Criterion Games' creative director, Alex Ward, said there were "No plans at present" to bring the three new Need for Speed Most Wanted DLC packs, which released recently on PS3 and Xbox 360, to the Wii U. The reason? This is what Ward had to say:
@mariobros27772 Only one way to solve this. Support the game. If the sales are there it makes sense to do the DLC. Simple as that.

— Alex Ward (@AlexanderJWard) March 17, 2013
So not much reading between the lines required – unless there's an uplift in sales then Need for Speed Most Wanted on Wii U won't get any future DLC.
This latest snub follows the recent Mass Effect 3 DLC packs, which also bypassed Wii U completely. Regardless of what you think about EA, for major publishers to be seen not supporting Nintendo's console with additional content in the same way as PS3 and Xbox 360 sends out a pretty worrying message.
We've contacted EA to find out what its policy on DLC support for its Wii U titles is – we'll let you know if we hear something back.