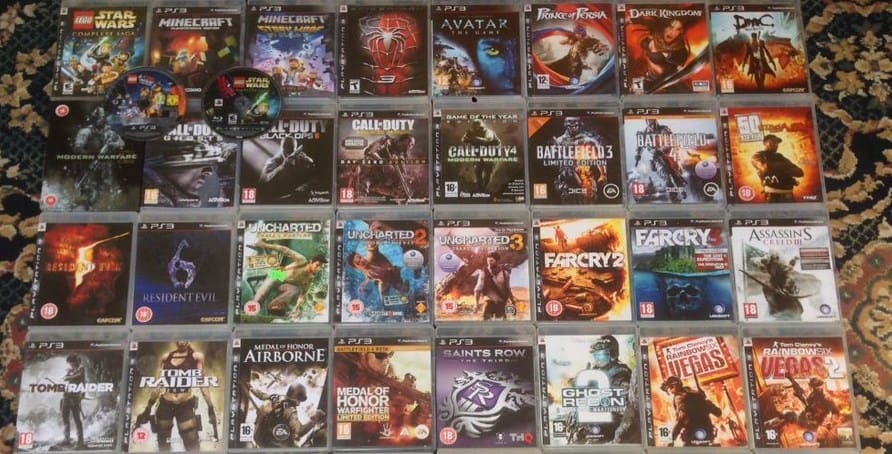 Something for the Weekend: Free PS3 games and an Xbox Live sale are go
End the week in style with our recommendations
This week ushers in one helluva sale on Xbox Live. We've been tracking the daily announcements all week and you can find more in-depth information on them all here, here, here,  here, here and here if you like. Though some might have already expired. However, we've gone ahead and picked our favourites below for you to enjoy this weekend.
But it's not just an Xbox 360 love-in, no ma'am, we've also plucked the best PlayStation games you can grab on PSN right now. Oh, and if you've ever fancied trying out the premium PlayStation Plus subscription we're giving away free 30-day trials right now, so help yourself . You're welcome.
Xbox Marketplace
GRID | Price: £2.69
It might be nearly four years old, but this racer from Codemasters still speeds ahead of most driving games of late. Each race feels intense and the courses and cars still look incredible after all this time. This is the cheap, perfect tonic to get you by while waiting for GRID 2 (out May 31st).
Batman: Arkham Asylum (£2.69) and Arkham City (£8.99) | Price: £11.68 for both
We've done the maths for you above so there's no need to break out the calculator. Basically, you're getting two of the finest superhero games money can buy for the price of a round of drinks and a fraction of something awful like Aliens: Colonial Marines. It's not rocket surgery, people. Get involved.
Red Dead Redemption | Price: £8.99
Right, this is getting silly now. This wild west classic will deliver hour after hour of gun slingin', cow rustlin', criminal hog tyin' to a railroad to await the wheels of justice-in' action. The fully breathing world is a pleasure to wander around on horseback and at this ridiculous price it's way too good to be missed.
PlayStation Store
Sleeping Dogs | Price: Free on PS+ (grab a free 30-day trial here)
If you ever needed an excuse to get United Front's solid free-roam crime-sim, then now's the perfect time flyin' kick your way in. Why? Well, because it's free until March 6th. That's right, the full game is there for you to enjoy completely gratis. There's a ton of DLC to keep you coming back for more too, as we've compiled here.
LittleBigPlanet 2 | Price: £10.99 or free for PS+ subscribers (again, get a free 30 day trial here)
The adorable sack-people from Media Molecule kind of rose to fame and then disappeared amongst the waves shooters that made their way onto PS3. It's probably why this cutesy platform game added guns, albeit paintball one, to this sequel. It's still one of the funnest games that money can buy though, so give it a shot.
Uncharted 3 Multiplayer | Price: Free to Level 15
Quite possibly the finest 3rd-person action game on PS3 now allows people to sample the multiplayer modes for nothing. This will keep you occupied for the entire weekend and then some. See here for more details.