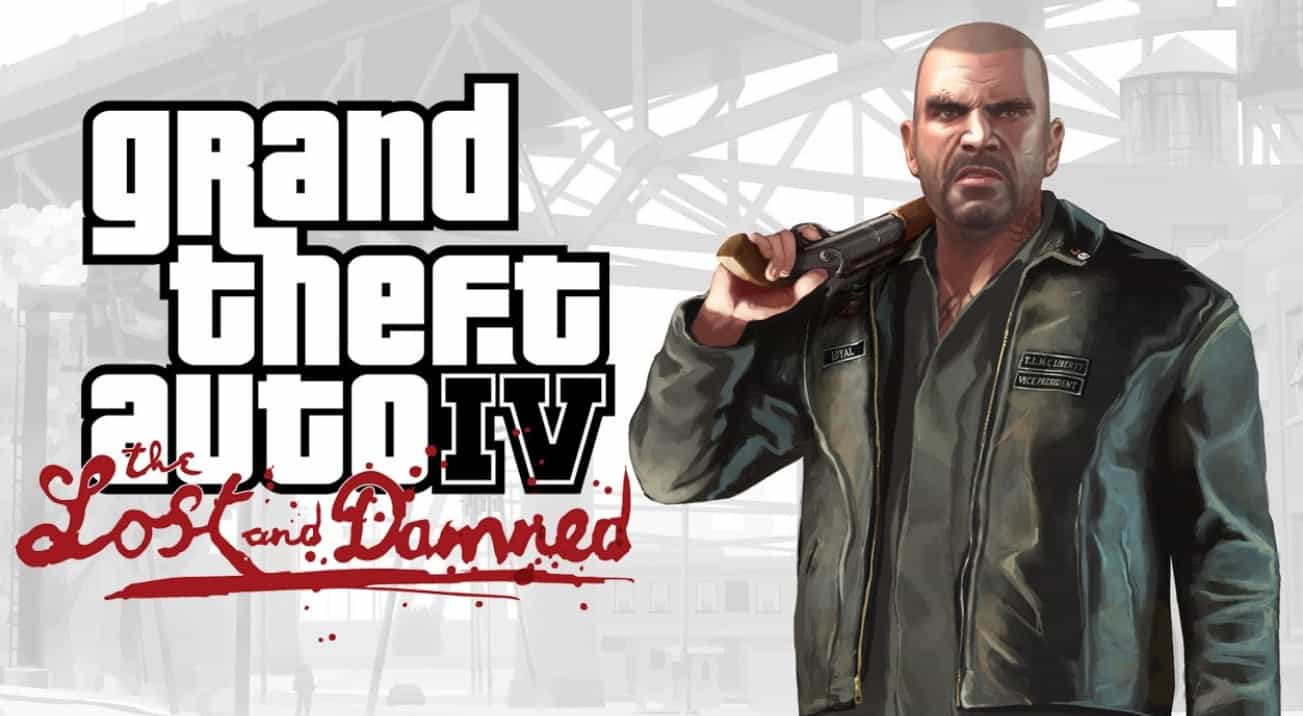 GTA IV: The Lost and Damned DLC Review
A brutal bike ride built for you
C'mon, give us a little smile, Mr Klebitz. We know Niko is a tad miserable, but GTA IV's amoral immigrant might as well have been sprouting candy and rainbows from his face when you compare him to The Lost & Damned's lead biker. Johnny's overall demeanour is fitting for this slice of DLC as it's relentlessly bleak. Thankfully, it's also ferociously fun in patches.
The leader of Liberty City's infamous The Lost crew, Klebitz and the rest of his posse of burnt-out bikers spend most of their time bombing about on choppers, arm wrestling and taking nefarious missions from the city's cast of criminal players. An expansion that focuses on a motorcycle gang wouldn't be much crack if The Lost's rides didn't handle convincingly. So it's a relief then that the array of hogs will make you squeal with two-wheeled delight.
Compared to the puny bikes seen in the main game, The Lost & Damned's choppers absolutely own the road. Riding one is a robust, immensely tactile pleasure and unlike all those times Bellic bailed the first time his Faggio scraped a taxi, Klebitz' motorbike will happily bat away cars as he roars around Algonquin's twisting labyrinth of tarmac.
The series' first fully rendered wang can be spotted during a memorable cut-scene
While the new additions to GTA IV's garage are an unbridled success, the core story missions are a rather pedestrian compared to Niko's failed American dream or the wacky excess of The Ballad of Gay Tony. Objectives lack the spark seen during Bellic's diamond heist escapades and simply can't match Luis' mental episode.
The story is bleaker than a wake at times, which is in stark contrast to a lot of GTA IV's humour. Sure, 'gritty' is what Rockstar aim for with The Lost and Damned – there's even a filter over the visuals that makes it feel dirtier – but tales that include a drug-addled ex-girlfriend delivers an uncomfortable feel throughout.
There are highlights, of course. Extreme metal tracks have been added to the LCHC radio station. You get six new weapons to cause havoc with including pipe bombs, an assault shotgun and a grenade launcher. New bikes, obviously. And the series first fully rendered wang can be spotted during a memorable cut-scene. The final mission is also a corker, with Johnny and his gang storming a prison. But sadly, the saggy pacing means this episode drags more than it should.
GTA IV's first DLC is confidently executed, with the revamped motorcycles breathing fresh life into getting from homicidal A to murdery B. Granted, the missions don't reach the heights of its parent adventure's thrilling Three Leaf Clover bank heist, with uninspired fetch quests rearing their ugly head too often. But the riotous combat and brilliant bikes really do make The Lost and Damned a strong addition to Liberty City's story.