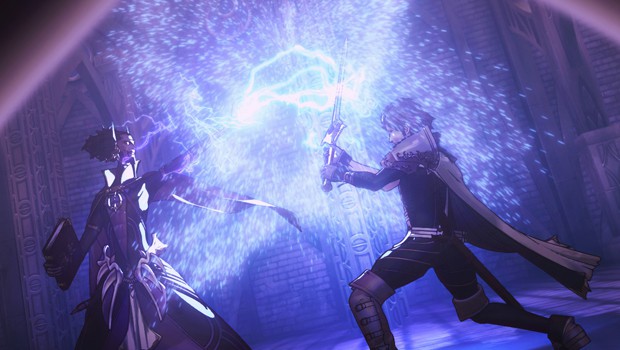 Fire Emblem Awakening final scheduled DLC for Europe out today
Hot Spring Scramble marks the end of initial add-on offerings for European adventurers
There's been a steady stream of Fire Emblem Awakening DLC for gamer's in Europe since the 3DS strategy RPG was released in April, and today sees the arrival of the final add-on from the initial DLC schedule. The 'Hot Spring Scramble' quest is out in Europe today, and will be available to download in-game from the Outrealm Gate – you'll need to progress past Chapter 4 in the main story to unlock this location on the map.
Here's the official description of Infinite Regalia:
Hot Spring Scramble, Price: £2.29/€2.49
Story: It's time for another vacation! This time, Anna has invited Chrom and his army to a secret hot spring. Unfortunately, it's not long before the Risen make an appearance too…
If you've purchased the Scramble Pack, then you'll be able to download Hot Spring Scramble at no extra cost.
Nintendo hasn't confirmed more add-ons for Fire Emblem Awakening in Europe yet, but the US version of the game already has additional DLC and we expect this will be made available in Europe at some point.
In the mood for something completely different? Please try one of our original features, like 'Nintendo survival guide: 5 ways Nintendo can save Wii U' or 'Xbox One: An easy-to-understand guide to playing pre-owned games'.