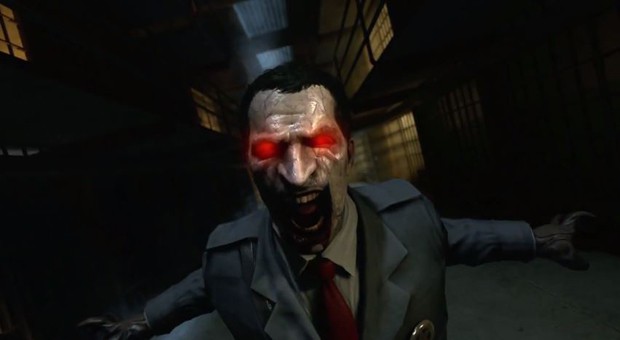 Black Ops 2 Uprising DLC out today – 4 new maps, Mob of the Dead zombies
The Black Ops 2 'Uprising' DLC arrives today on Xbox Live, priced 1200MSP (£10.28/€14.40/$15), or at no extra cost if you're a Black Ops 2 Season Pass holder. The second of four scheduled Black Ops 2 map pack add-ons, Uprising contains four new maps – Magma, Encore, Vertigo, and Studio – as well as a new 'Mob of the Dead' zombie mode.
Magma: Lava carving through a modern Japanese village leaves rivers of fiery damage in its wake, providing players with dangerous terrain, compromised cover, and frenetic firefights for survival
Encore: Set on the grounds following a bustling London music festival, the central stage provides players with a key vantage point overlooking the close-quarters battle of the surrounding amphitheater and main tents
Vertigo: High above the clouds atop a mega skyscraper in India, players must battle across a VTOL landing pad and through the transportation terminal, bringing new dimensions of verticality to every battle
Studio: Set on a Hollywood studio backlot, players will take cover in a wide-array of classic movie sets in this reimagined adaptation on the fan-favorite multiplayer map Firing Range
In addition to the new multiplayer maps, Uprising offers a new 'Mob of the Dead' zombies mode, which drops players into an undead infested Alcatraz map.
For more on Mob of the Dead – including info on some of the new perks and traps – check out the special developer behind-the-scenes video.
And if you want some fancy themed guns to use in Black Ops 2, don't forget that Personalization Packs are out now on Xbox Live.
Black Ops 2 Uprising is a timed exclusive on Xbox 360, but will be coming to PS3 at some point in the future.