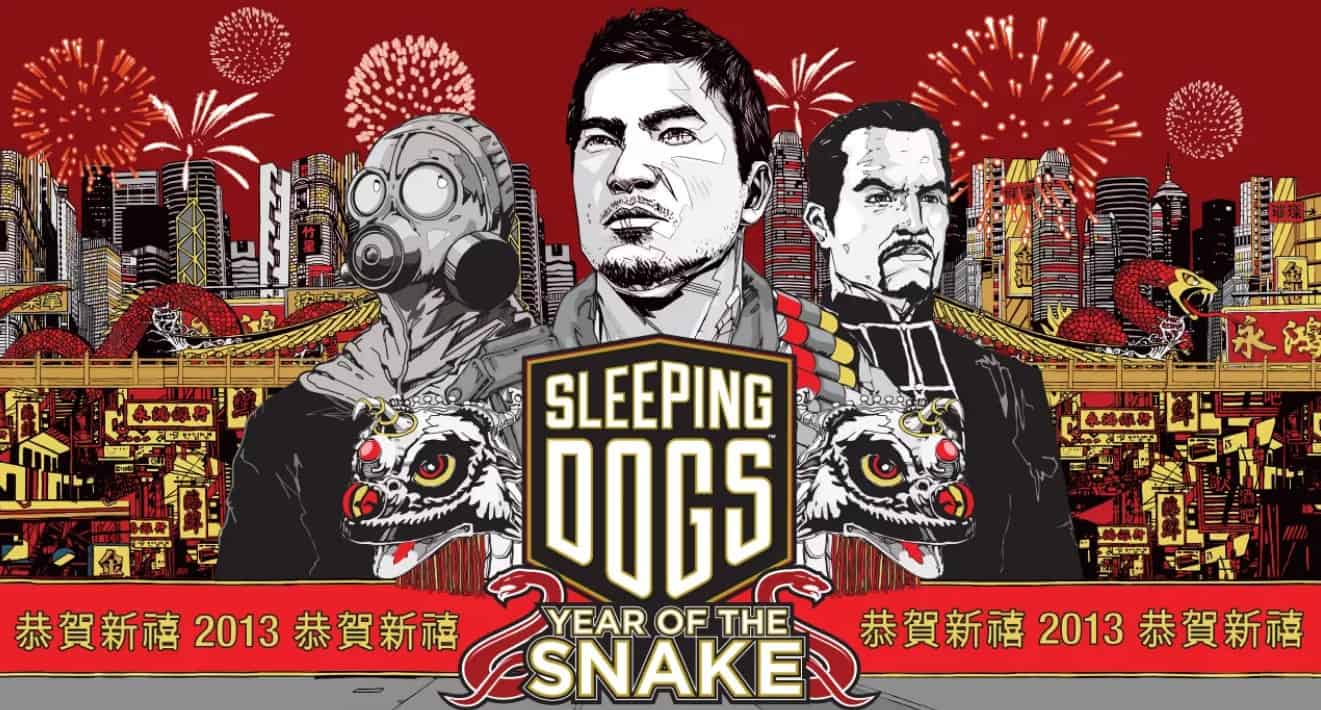 Something for the Weekend – Sleeping Dogs for under £10 and more deals here
End the week in style with our recommendations
Unsurprisingly, the best deals to be had this week involve the Square Enix sale on Xbox 360. The publisher has a wide range of games for sale that are under £10 and you can see the full list here. We've gone ahead and picked out the best ones for you below. There are still plenty of deals to be had on the PlayStation Network though (free 30-day trial of PS+ is still available ) so read on and get your virtual wallet open.
Xbox Marketplace
Sleeping Dogs | Price: £8.99
Ass-kick your way around Hong Kong with Wei Shen – an undercover cop who's loyalties are being tested as he gets chummy with the triads. We've just finished this recently and can safely say it's tons of fun. The fight mechanics are so slick, you'll want to drop your pistol everytime you get one and deal out some heel justice instead. There's also plenty of DLC to keep you going too.
Deus Ex: Human Revolution | Price: £8.99
For a game that's rightly lauded for its ability to allow you to use your own style of play throughout an FPS world, the bosses are a bit pump. But don't let that put you off. Deus Ex allows you to punch through walls with cyborg arms, hack your way into top secret areas or simply gun down hordes of enemies with a great away of bullet-spitters. Get some.
Dark Souls | Price: £14.99
A quick flick around the online retailers reveals that you could probably pick this up for about a couple of quid less than download it direct to your Xbox, but such fine financial margins don't make sense when you consider Dark Souls is so excellent. The action RPG is tough, but fair and rewards you for your fighting skills. Seriously, there probably hasn't been a more zen-balanced, fighting system since Bayonetta.
PlayStation Store
Assassin's Creed: Brotherhood | Price: £10.99
Our personal favourite in the Assassin's series. Not just because it allowed you to ride horses for the first time, but mostly because it has a story that's easy to follow. Unlike previous and present iterations. The combat and the world which it lives is so bloody good.
Resident Evil 5: Gold Edition | Price: £7.99
Join Chris Redfield and his new partner Sheva Alomar as they pop the heads off in the infected in Africa. Following in the footsteps of the superb Resident Evil 4 was always going to be a huge task, and it's not one that this really builds on, but it's a solid survival horror that's even better in co-op.
De Blob 2 | Price: £4.99
Time for something completely different. This puzzler sees you bringing colour back to a world that has been turned to black and white. Think Okami, but with less dogs and more spherical lumps. It's actually pretty addictive and offers something new for you to get your teeth into.