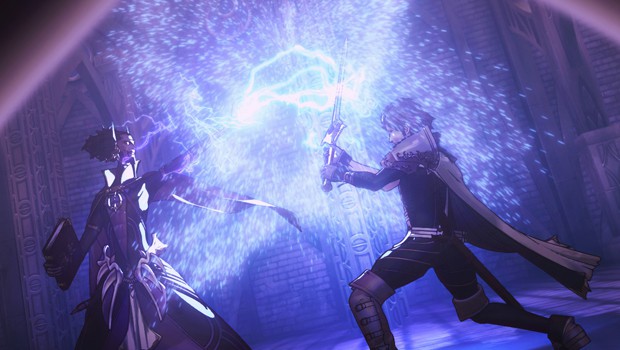 Fire Emblem: Awakening demo hits European Nintendo eShop today
Work on your strategies ahead of the 19 April release date
Feels like Fire Emblem: Awakening has been a long time coming, but the 3DS strategy RPG's European release date is now just a few weeks away (it's out 19 April) and today sees the arrival of the Fire Emblem: Awakening demo on the Nintendo eShop in Europe. Much rejoicing.
The Intelligent Systems developed game – they the folks behind the equally excellent Advance Wars series – came out in the US of A in February, and Fire Emblem: Awakening currently has a mighty impressive Metacritic rating of 92. So, basically, if you've got a 3DS, this is a reason to be excited.
Increase your excitement with a looky at the trailer.
When Fire Emblem: Awakening is released, Nintendo has confirmed that an Add-on Content Map will be free to download at launch for a limited time, and the game will be supported with new paid-for DLC beyond that. Roll on 19 April.
Fancy something completely different? Try one of our original features, like 'Metal Gear Solid V: 16 things you missed in the trailer because you got drunk' or 'Game characters that could also be dogs'.