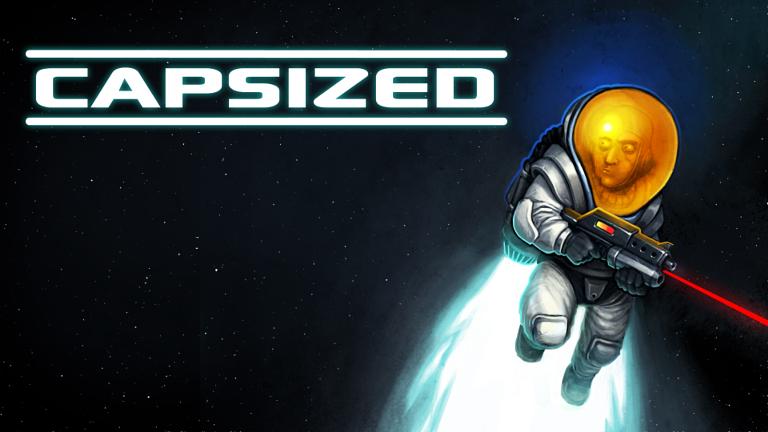 Capsized is a 2D Platform Shooter and it's out now on XBLA. PC title now available on Xbox Live with extra levels, also coming soon to PSN.
Capsized is a 2D platform shooter that started life on PC, but is now available to download as an XBLA title from Xbox Live, priced 800MSP (£6.85/€9.60/$10.00). A free demo is also available if you want to give it a try before you, know, buy. More details after you take a minute to watch this new trailer:
As you can see, the action is lovingly old school, with the little crash-landed spaceman dude kitted out with a jetpack, grapple hook, weapons, and power-ups. His mission is search and rescue – he has to find his missing crewmates, all while avoiding/blasting the aliens which probably want to liquidise his brains or something nasty like that.
---
Here's a handy bullet-point list of features:
Particle Packed Weapons: Sure, the grappling hook is pretty dern useful but you create awesomely explosive destruction with weapons including the Plas-Mortar, Ion Repeater, Nano-Caster and the Quasar Array (and make friggin' black holes!)
Campaign Mode: Test your mettle against nasty baddies in thirteen levels with lush and varied terrains
Three Arcade Modes: Fight endless waves of enemies in Survival Mode, grab oxygen to survive Last Gasp Challenges or test your survival skills in the weapons-free Armless Mode
Lush Environments: Enjoy strange and amazing landscapes illustrated in a unique, hand-drawn style
Intense Gameplay: Test your constitution with more than twenty hours of heart-throbbing, thumb-busting action
Capsized is available to download now from Xbox Live (GB), or Xbox Live (US). PS3 owners can get in on the action 'later this summer', when Capsized is released on PSN.