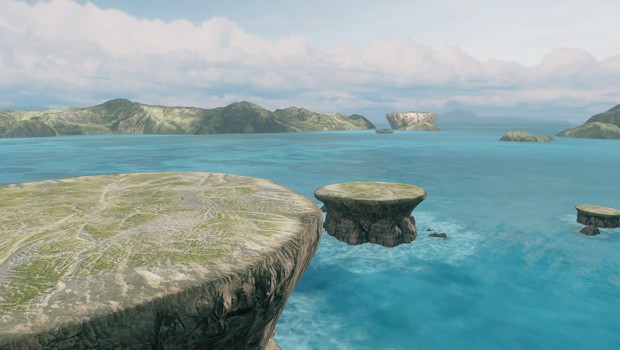 Halo 4 Forge Island DLC is free and out now on Xbox Live
Were we expecting free Halo 4 DLC today? We don't know. We can't remember. We've had too much chocolate. Regardless, there is free Halo 4 DLC today – it's the Forge Island map pack, it's completely free and it's ready to download right now on Xbox Live. As the name suggests, the map is intended to be used in Forge mode as a sort of blank canvas for budding cartographers.
Free DLC? We'll buy that for a dollar.
In the mood for something completely different? Try one of our original features, like 'Metal Gear Solid V: 16 things you missed in the trailer because you got drunk' or 'Goodies and baddies: A tiny person's perspective of game characters'.