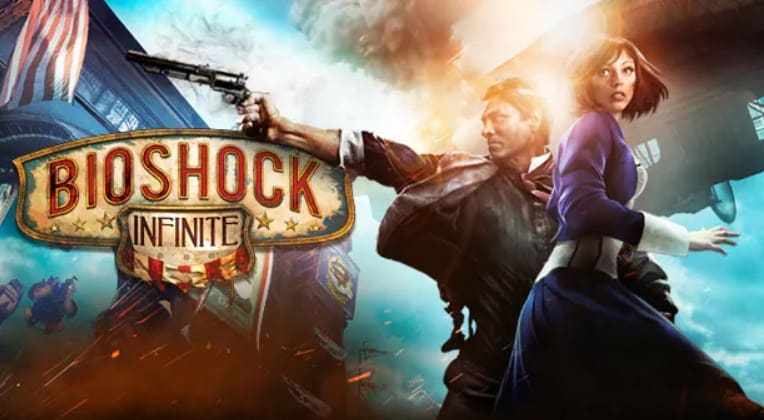 Bioshock Infinite DLC season pass detailed and a fancy new trailer
Better late than never with this information, eh?
We're not entirely sure how we missed this, but Irrational Games has announced their Season Pass details for Bioshock Infinite DLC. Is less 'news' and more 'olds' now, but in case you missed it there will be three add-on packs to arrive after the game launches on March 26th that will prolong your adventures in the clouds. The pass will cost £15.00 on PS3 or 1600MS on Xbox 360 and will save you around 30% on the price if you bought them separately. Obviously.
First out of the blocks will be the Early Bird. You get this…

Four pieces of exclusive gear, a Machine Gun Damage Upgrade, a Pistol Damage Upgrade, a gold skin for both weapons and five Infusion bottles that allow players to increase their health, their shield durability or their ability to use Vigors by increasing the quantity of Salts they can carry.   
The rest will be announced in due course, but we'll have that information on the site nearer to the time. In the mean time, and as a reward for bearing with our tardiness, feast your eyes on the lastest action-packed trailer of Bioshock Infinite. We really can't wait for this to drop.