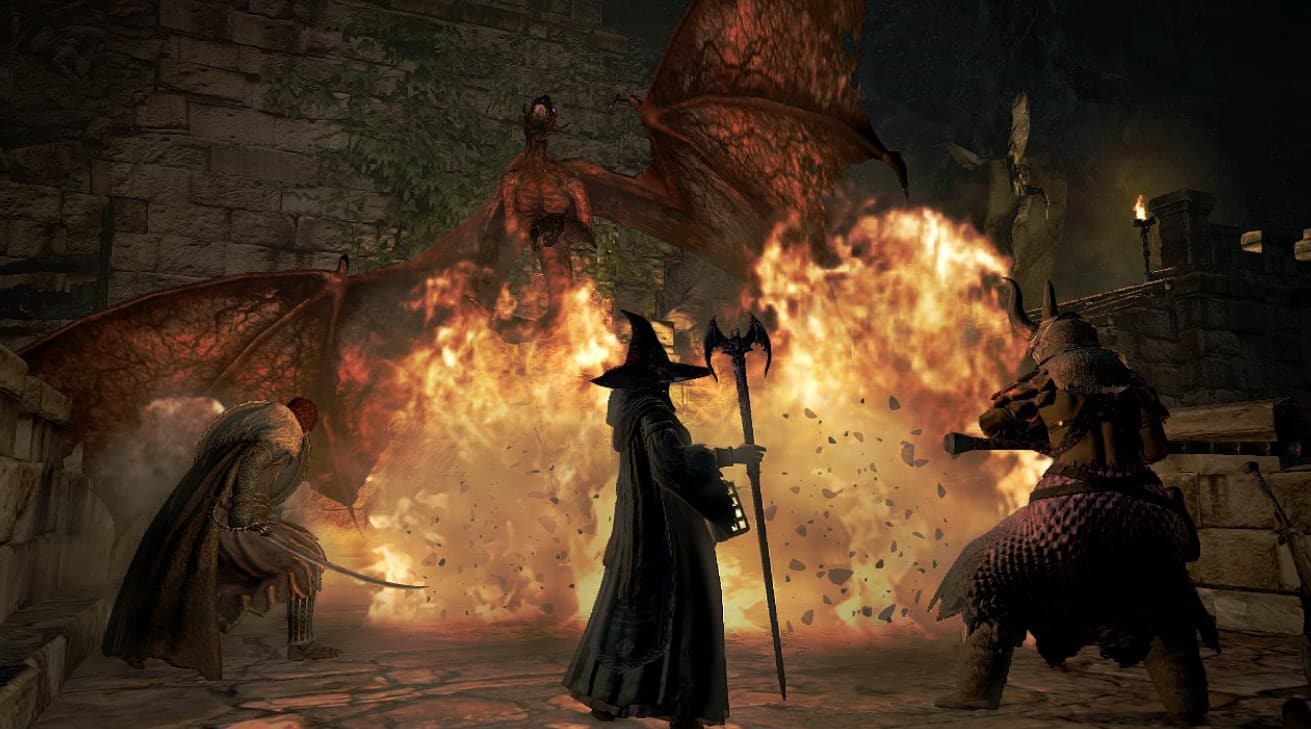 Dragon's Dogma: Dark Arisen is big slice of DLC, trailer is 100% wizard
Original game plus plenty of extras coming in April to Xbox Live and PSN
Dragon's Dogma: Dark Arisen is an upcoming piece of heavyweight DLC coming to PS3 and Xbox 360 which offers a reworked version of the original Dragon's Dogma, as well as throwing a pile of new content into the deal. Before we get down to specifics, have a look at this trailer for the game, which focuses on the wizard, or sorcerer, or pointy hat magic stick person, or whatever you want to call them. Have a watch:
In addition to containing the original game in its entirety – which has undergone some fine-tuning based on player feedback – the new content in Dark Arisen includes a new underground realm, over 100 bits of new equipment, a new skill tier, over 25 new enemies, and an option for Japanese voice over.
Anyone who played Dragon's Dogma the first time around will be able to transfer their save and have immediate access to the new content. Not only that, as an added loyalty bonus, owners of the original will receive 100,000 Rift Crystals, unlimited Ferrystones, and an armour pack containing six new costumes when they purchase Dark Arisen.
Dragon's Dogma: Dark Arisen is going to be released on Xbox Live and PSN, although a boxed disc version will also be available. The game is currently scheduled to release in Europe on 26 April, and in the US on 23 April, priced £19.99/€29.99/$39.99.