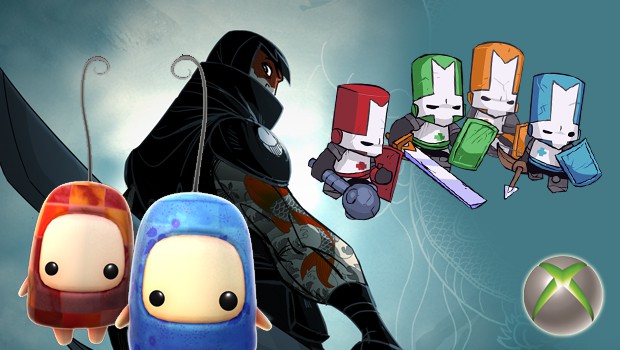 Xbox Live XBLA sale has Mark of the Ninja, Ilomilo, lots more – full list
Some downloadable gems well worth grabbing in latest Xbox Live sale
The sale season just keeps on giving – the latest collection of titles at reduced prices on Xbox Live includes a few XBLA gems that are well worth picking up (if you haven't already). Full list is below, but games we can personally vouch for are – Trials, Castle Crashers, Mark of the Ninja, Ilomilo, Dust: An Elysian Tail and – if you've got a Gold Live subscription – Retro City Rampage.
Check the full selection of sale titles:
Forza Horizon December IGN Pack: 200MSP
Trials Evolution: 800MSP
Trials Evolution: Origin of Pain: 200MSP
Trials HD: 400MSP
Magic 2013: 400MSP
Magic 2013 Expansion Pack: 200MSP
Castle Crashers: 800MSP
Pinball FX2 Tables – Marvel: Avengers Chronicles: 400MSP
Pinball FX2 Tables – Plants vs Zombies: 120MSP
Pinball FX2 Tables – Pinball FX Classic (Full): 400MSP
A World of Keflings: 400MSP
Full House Poker: 400MSP
Hydro Thunder: 600MSP
Hydrophobia: 200MSP
Ilomilo: 400MSP
Dust: An Elysian Tail: 600MSP
Deadlight: 600MSP
Mark of the Ninja: 600MSP
Nike+ KT Upper Body and Core Workout: 200MSP
Nike+ KT (Games on Demand): £24.99/$29.99
These titles are also on sale, but sale price is only available to Xbox Live Gold subscribers:
Quarrel: 200MSP
Mercury Hg: 200MSP
Swarm: 200MSP
Pool Nation: 400MSP
Axel & Pixel: 400MSP
Retro City Rampage: 600MSP
Puzzle Arcade: 400MSP
Winterbottom: 400MSP
The sale ends Monday 8 April. And if you're a multi-platform gamer, don't forget to check out the PlayStation Store Spring Sale.