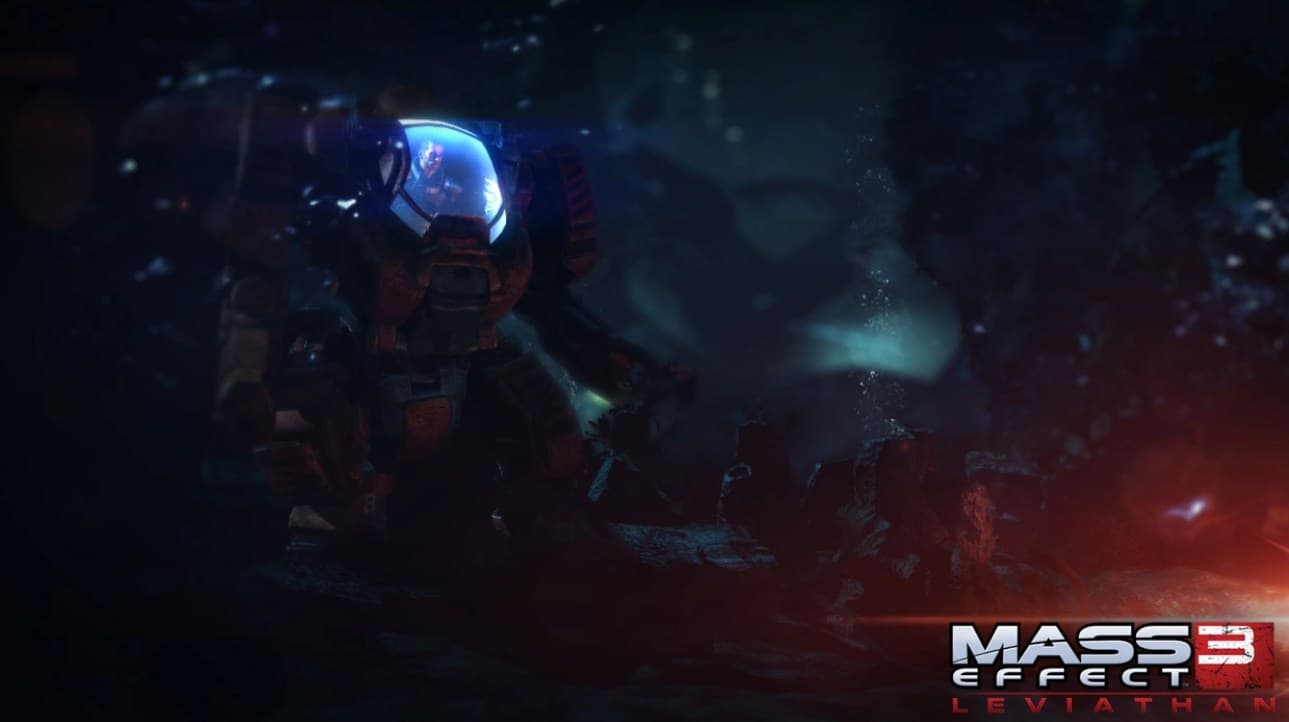 Mass Effect 3: Leviathan DLC Review
BioWare splashes back at the haters with a beast of an adventure
As the dust settled in the wake of the outrage caused by Mass Effect 3's 'controversial' ending, Bioware dropped the first piece of DLC for their genre-defining game. Mass Effect 3: Leviathan confusingly rewinds continuity by taking place 'during' the main campaign. This causes an immediate head-scratch moment as you try to figure out how to actually start the mission- especially if you are among the numerous gamers experiencing the well documented post-completion glitch. To cut a long story short, the mission is activated by checking your private terminal for a new message from Admiral Hackett.
Rocky start aside, Leviathan is a strong piece of story-telling that's clearly designed to cater for those who just can't get enough of Shepard's heroic mission. Shepard receives the tantalising news that there is a being named 'Leviathan' hidden somewhere in the galaxy who has the power to destroy Reapers. With galactic doom hovering over him like a hungry uncle at a buffet, Shepherd has no choice but to hunt down this enigmatic 'Leviathan', and convince it to join the fight.
Although Leviathan is comprised of ten 'missions', it's almost certainly best played as one long sequence. It opens with a bit of classic detective work; snooping around a crime scene for the obviously-placed clues to solve a thoughtful little puzzle on a galactic map. It's not groundbreaking, but it certainly does the job of setting up the story to follow well. The ensuing acts see Shepherd visit some great new locations including a beautifully-realised asteroid field, and even a murky ocean floor. The verity of settings is something we've come to expect from Mass Effect, and in Leviathan we're certainly not disappointed.
Gameplay is unchanged from the main campaign; all of your squad-mates and skills are available according to the progress you made in the game itself. It's a good job too, as you'll be faced with some hard battles against a cast of familiar foes. And each of these battles feels well thought-out; there are numerous set pieces that give this DLC the same production value as the main game itself. Combine this with the typically impressive visuals and top-notch voice acting, and you'll quickly forgive the earlier confusion.
The bottom line is that this is a solid piece of DLC. If you are a Mass Effect fan who is interested in seeing every glimpse into the story, its characters, and their origins, this is definitely for you. If you're just looking for something to kill some time and you liked Mass Effect 3, it is still a great option, delivering about an hour and a half of fun, along with a satisfyingly regular stream of unlocked achievements and trophies.